Sullair compressed air system including air compressor, refrigerated dryer, adsorption dryer, compressed air filter, auto drain and IFC controller.
According to different requirement of compressed air, Sullair can provide different solutions and acts as an air consultant for your compressed air needs.
Sullair compressed air can meet stringent air quality standard ISO 8573.1:2001, compressed air is critical to meet the needs of the customer premises while consuming minimal energy.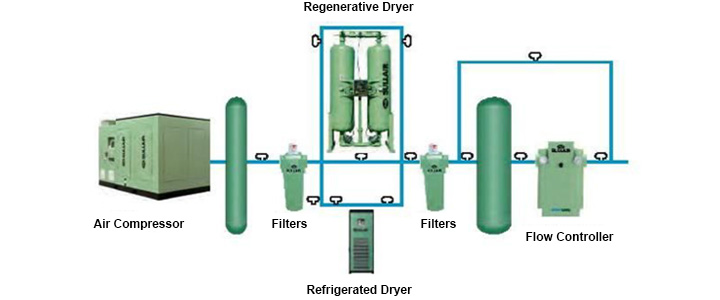 Sullair Precision Filter
Precision compressed air filter is after process filter which is best in the Industry.
Developed according to market demand.
Capacity 9.6 to 63 (m3/min.)
Sullair Refrigerated Dryer
Sullair SRC refrigerated dryer is after process dryer which is best in the Industry.
Developed according to market demand.
Flow rate 10.8 to 75 (m3/min.)